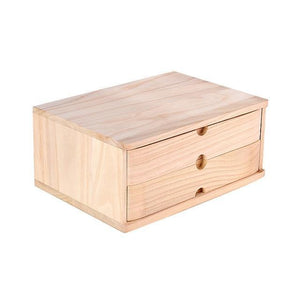 4 DRAWER REAL WOOD DESK ORGANIZER – WOODEN DRAWER ORGANIZER
Regular price $315.00 $180.00 Sale
4 Drawer Real Wood Desk Organizer – Wooden Drawer Organizer
Improve the organization of your desk! With the best decorative file cabinets!
The is a 4 Drawer Real Wood Desk Organizer – Wooden Drawer Organizer is made by a professional office product maker, focuses on supplying all kinds of stylish and attractive office products to help improve working efficiency. It is elegant, luxurious and helps to keep your office study and neat. Pure handmade craft and made of high-quality solid wood, durable in a long time.
To preserve the luxury of your office or study, you will need to incorporate lavish furniture and accessories into the decor. One such accessory is an office drawer cabinet that is as elegant as it is functional. You can easily store files, important documents, journals, art utensils, and any items that are cluttering your desk. 4 Drawer Real Wood Desk Organizer – Wooden Drawer Organizer can also be used to keep your jewelry and watches safe. It is suitable for Office, Home, your desk-mate, make your space tidier, and make your desk organized.
For convenience and beautiful design, this wooden drawer organizer is like none other!
Product features:
No assembly required, solid wood, soft and lightweight, resistant to moisture pest control, does not contain formaldehyde.
Customize your Workspace: It helps you keep the stuff you need at hand while staying out of your way and save a lot of time.
Extra-Capacity: 4 Drawer Real Wood Desk Organizer – Wooden Drawer Organizer large capacity makes your desk organized and clean.
Professional Storage Drawer that is suitable to store different specifications and sizes of items, such as A4 files, printer papers, magazines, books, comics, CD etc, which is very useful and smart design. It is widely used in study, office, school, and home and so on making full use of your storage space.
Product details:
Material: Durable Solid Wood
Size: 30 x 37 x 27cm
Capacity: Each layer can hold about 400 pages of legal A4 papers.
Package includes:
Important note:
If there is a slight odor, it will disappear within two to three days.
Liquid error (sections/product-template line 203): Could not find asset snippets/spreadr-reviews.liquid