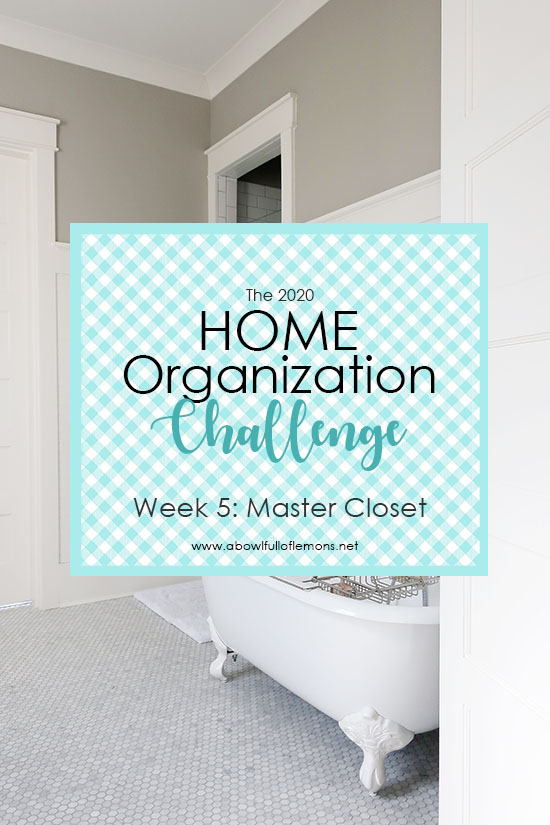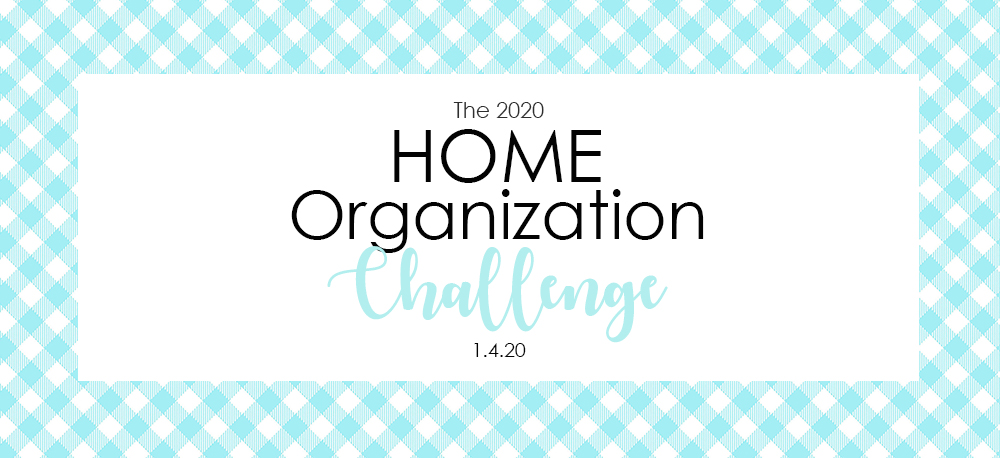 Congratulations! We have made it half way through the 2020 home organization challenge. This week, we are decluttering, cleaning, and organizing the master bathroom. If youre new to the challenge, we have completed the laundry room,home office,kitchen,pantry,master closet and the master bedroom. We are moving along great!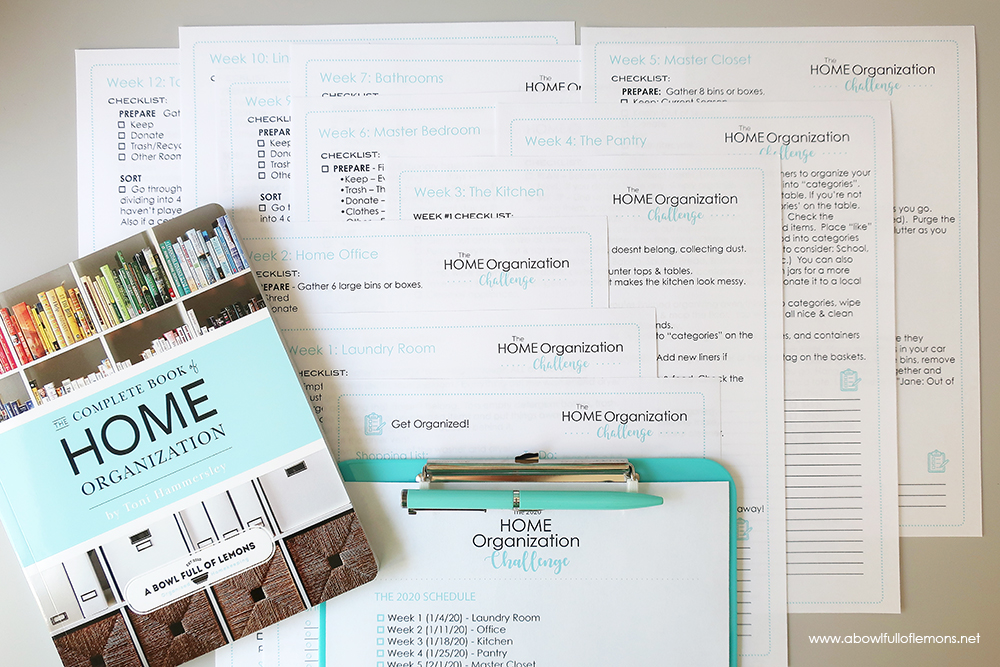 To get your weekly homework, be sure to print out the free challenge kit. It has a checklist and guide for every week of the challenge. You can find ithere. If youre a visual person, youll want to get thechallenge companion guideandcleaning book. Both of these are essential tools that will help you get your homes organized and cleaned from top to bottom. There are lots of pictures to help guide you through the challenges.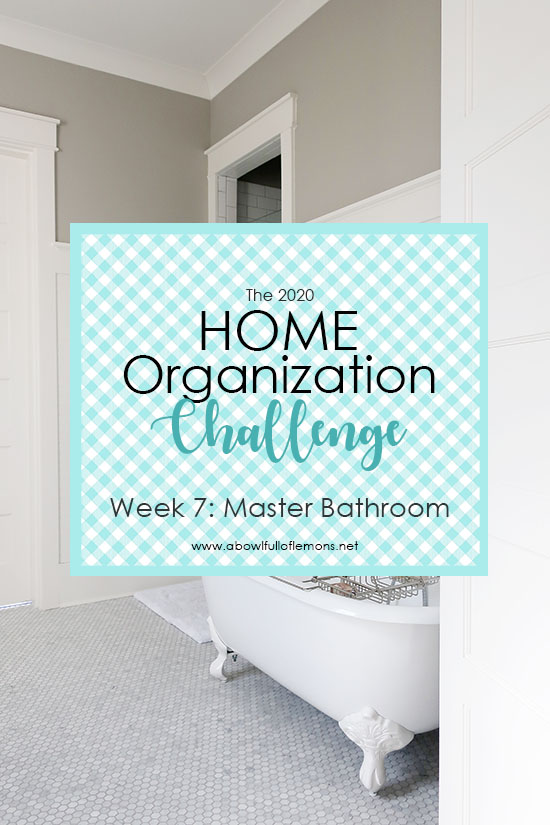 My bathroom is clear of all clutter. The countertops are clean and organized. The floors are clear and the bathroom products are put away.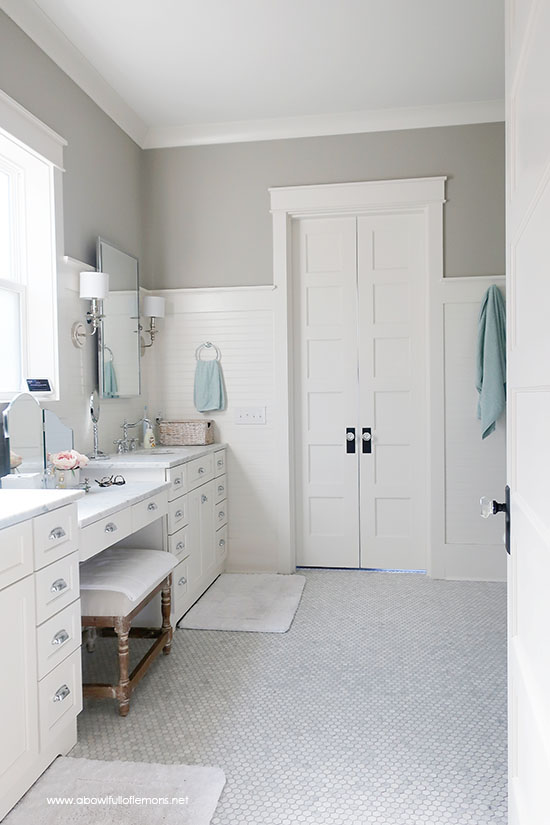 I keep a basket on my counter to store my phone and watch chargers. It keeps the space clutter free.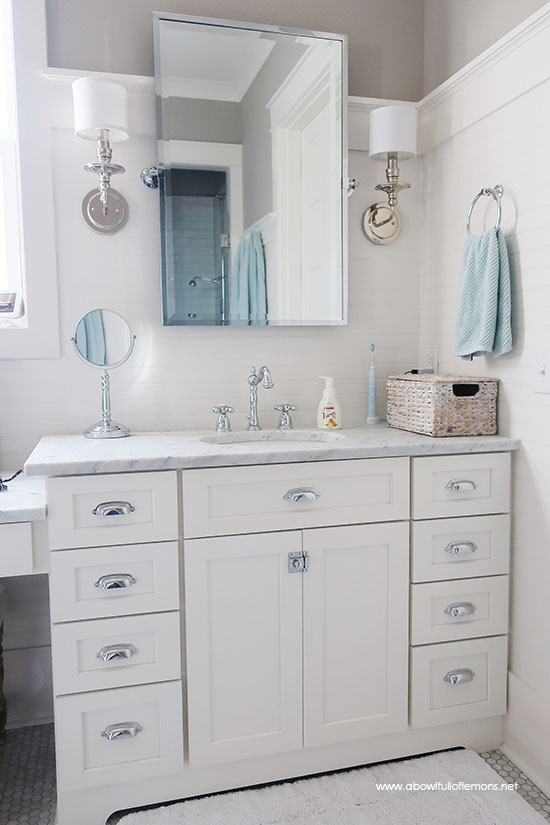 I love this drawer organizer for my narrow bathroom vanity drawers.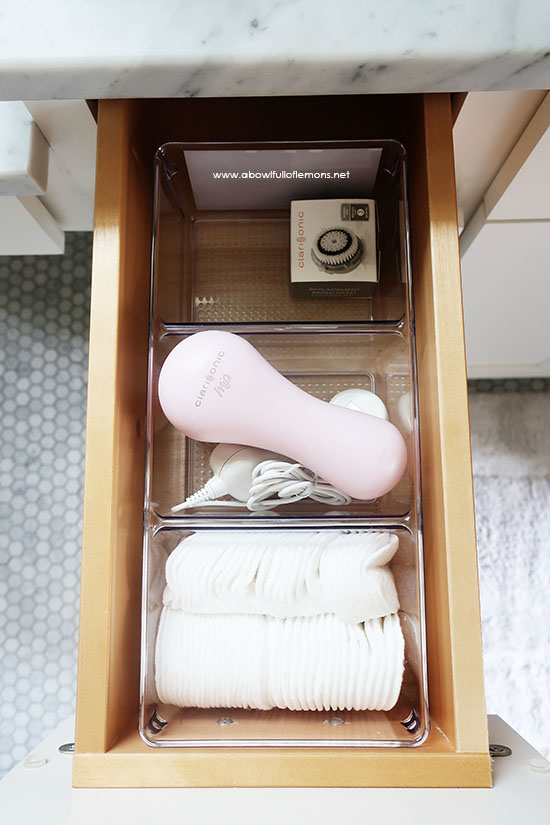 Store like items together.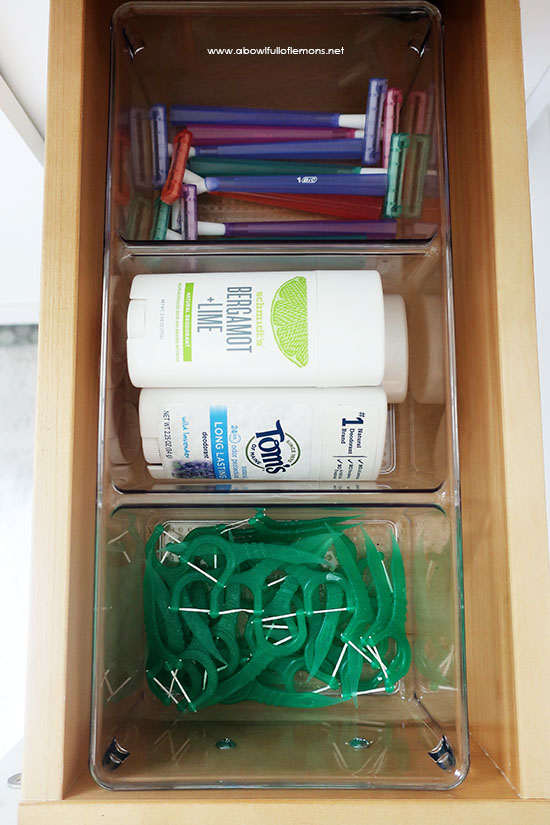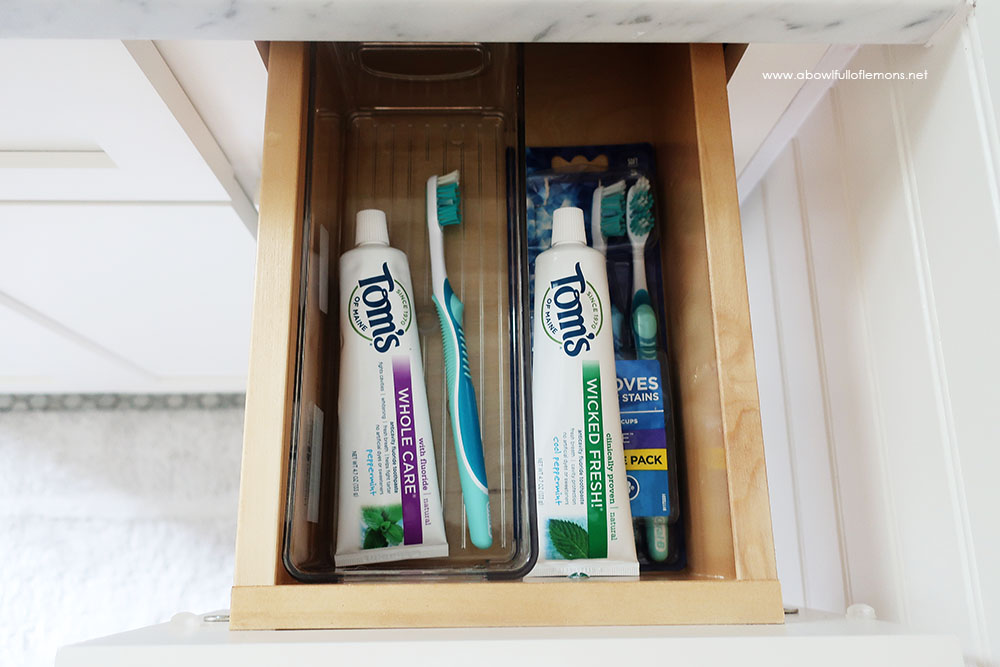 You can find more of my favorite organizers here.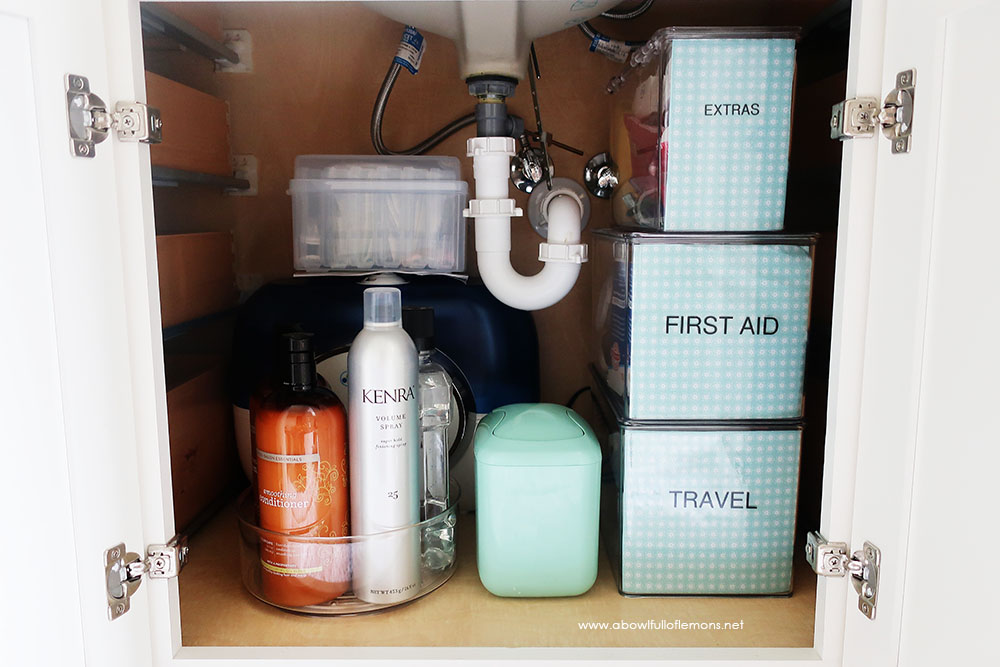 My makeup vanity is free of clutter and messes. My trifold mirror & tissue cover are from Pottery Barn and the perfume tray flowers, & make up mirror are from TJ Maxx.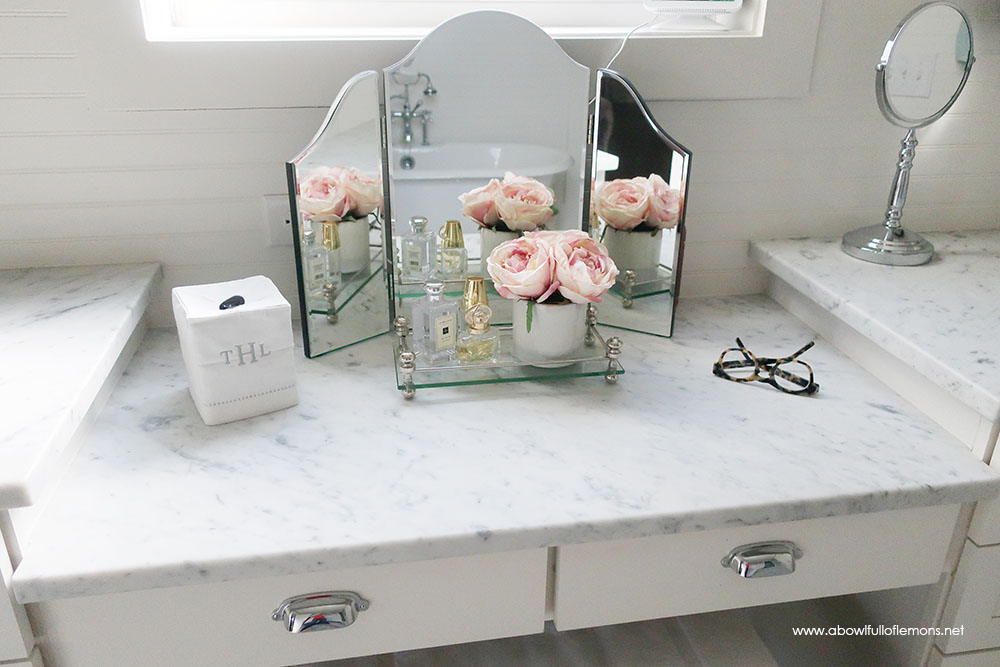 I keep my makeup tidy using this drawer organizer.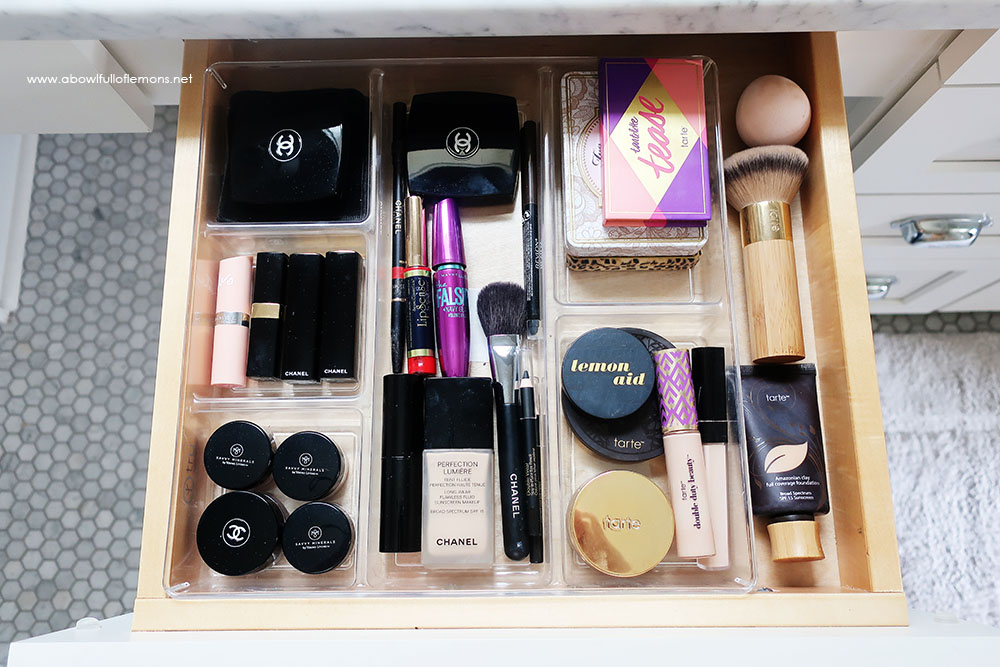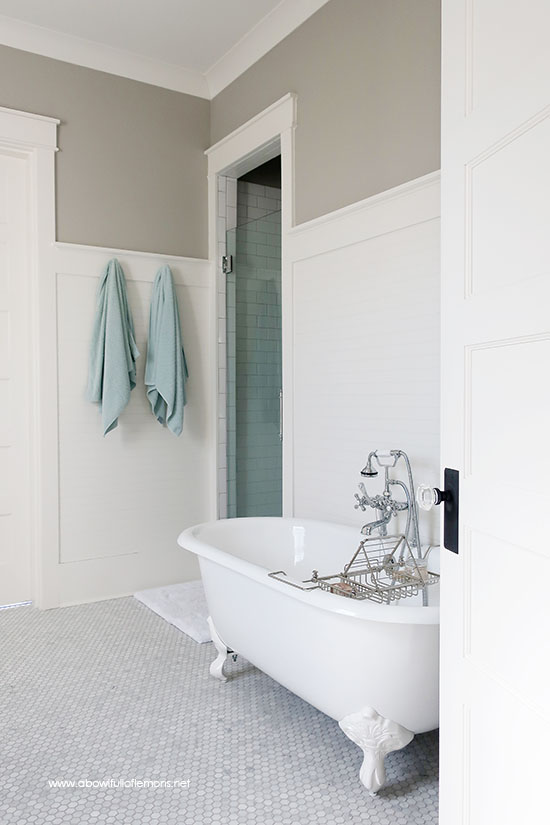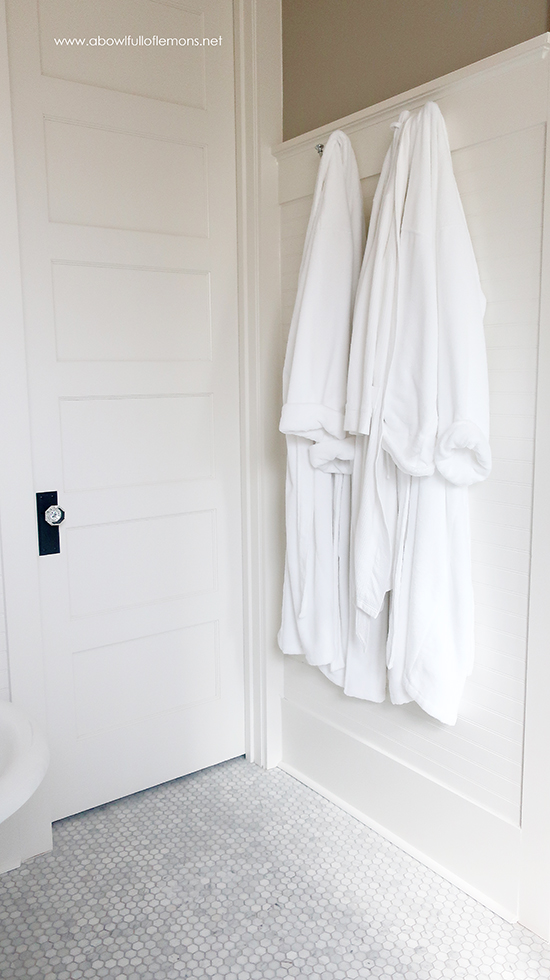 I keep towels folded neatly on this rack from Pottery Barn.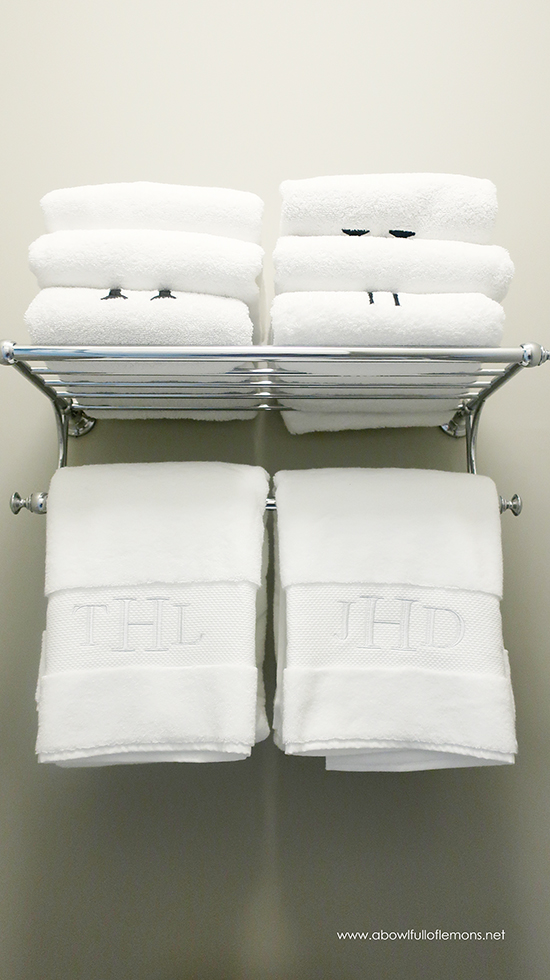 I hope you gained inspiration to get your bathroom organized this week. Dont forget to declutter the shower and wash your bath mats. Have a great week.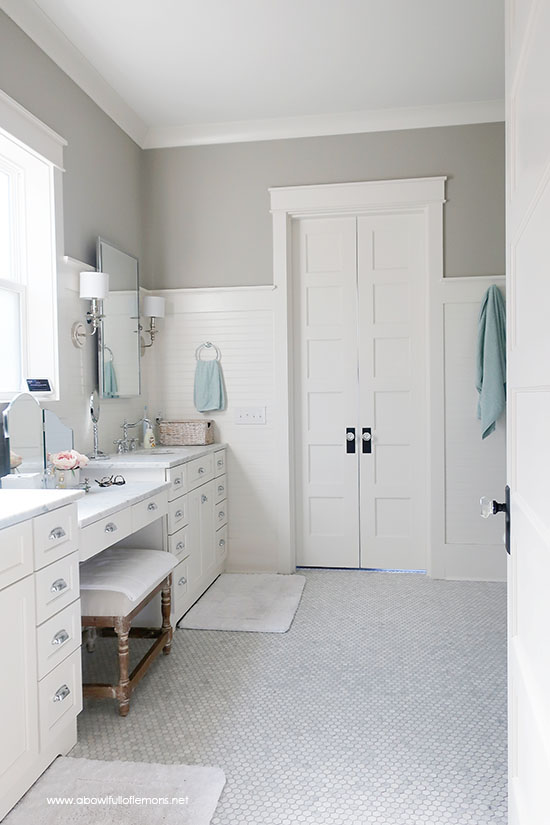 If you want more inspiration, be sure to check out this bathroom organization post. It even has a video of my master bathroom in our old home. Ill see you back here next week. Well be organizing the living room.