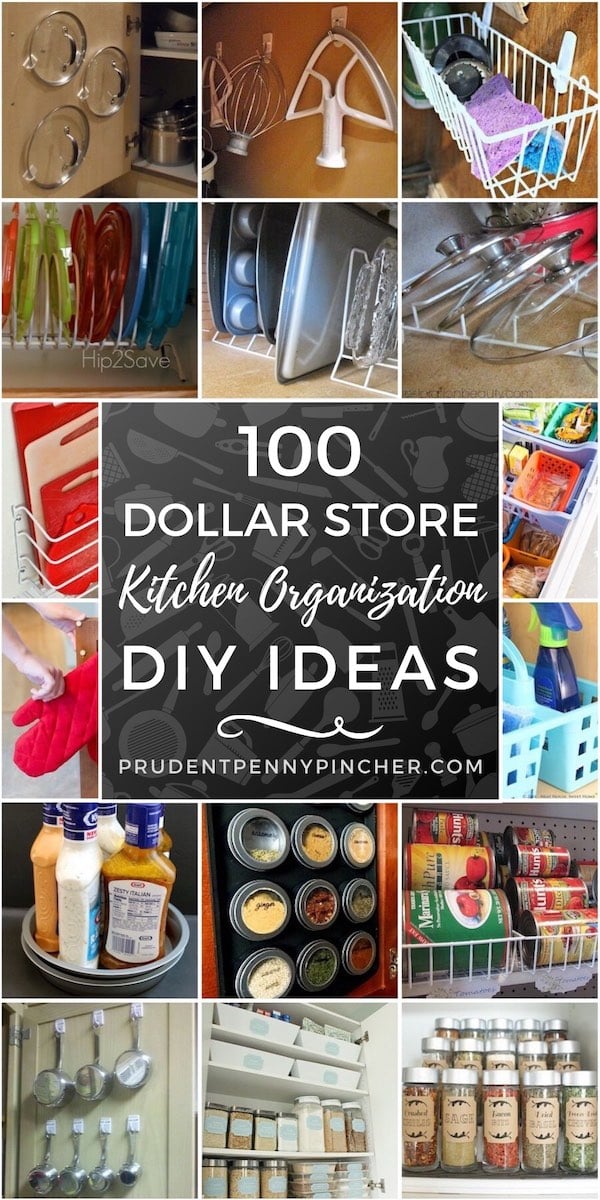 Organize your kitchen for cheap with these dollar store kitchen organization ideas. From DIY spice racks to pan storage ideas, there are ideas to organize every inch of your kitchen with dollar store supplies.
CookwareDollar Store Kitchen Organization Ideas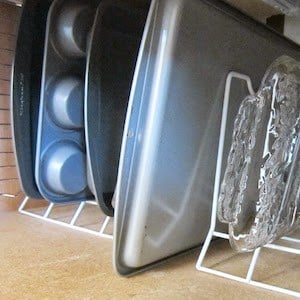 Pots and Pan Organizerfrom Restoration Beauty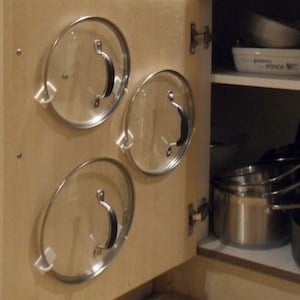 Pot Lid Storage (using command hooks)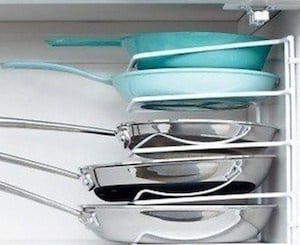 Pan Organizer (using a metal file sorter)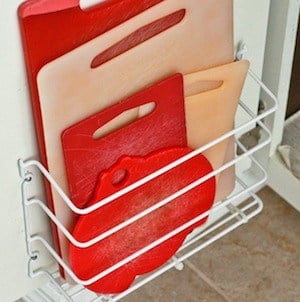 Cutting Board Storage
small wire rack + screws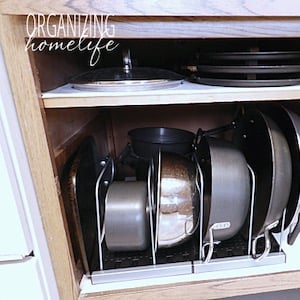 Pot Organization from Organizing Homelife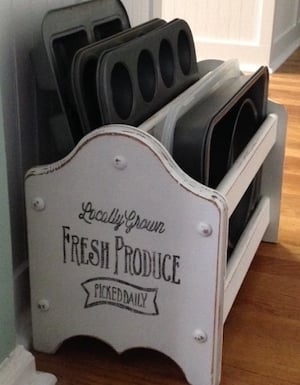 Wood Magazine Rack Bakeware Storage from Cookies, Crafts and Chaos
You can find these old magazine racks for a few dollars at thrift stores.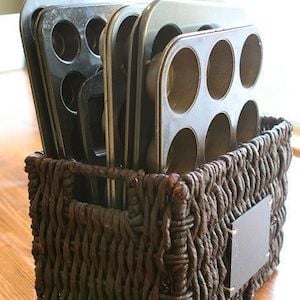 Bakeware Storage Basket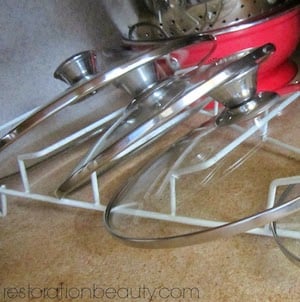 Pot Lid Organization Using A Wire Rack from Restoration Beauty
SpiceDollar Store Kitchen Organization Ideas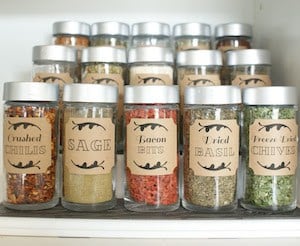 Dollar Store Spice Cupboardfrom The Social Home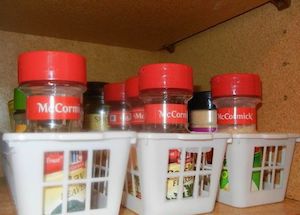 Spice Organizer
plastic long baskets (3 for $1)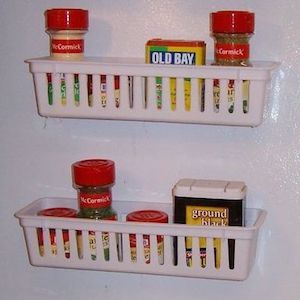 Magnetic Spice Rack for Refrigerator
strong magnets (or command hooks) + plastic basket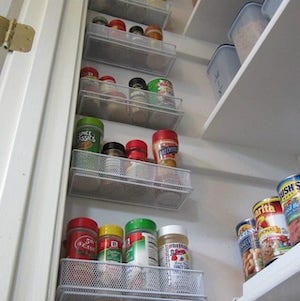 Spice Storage from Domestic Imperfection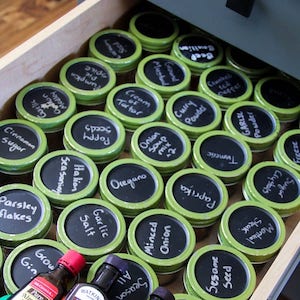 Spice Drawer Organization from Bright Green Door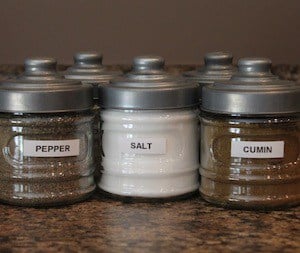 Dollar Tree Spice Storage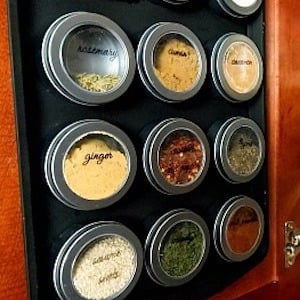 DIY Dollar Store Magnetic Spice Organization from A Cultivated Nest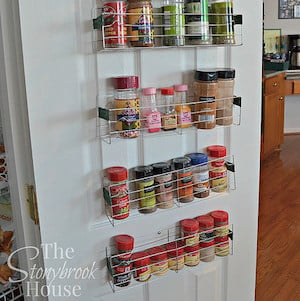 DIY Spice Rack from The Storybrook House
FridgeDollar Store Kitchen Organization Ideas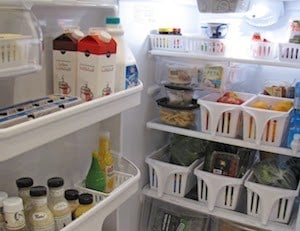 Fridge Organization from Goodbye House, Hello Home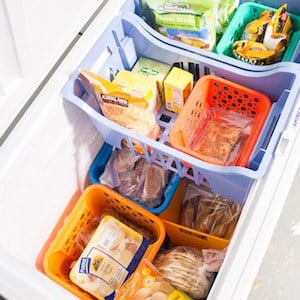 Chest Freezer Organizationfrom Practically Functional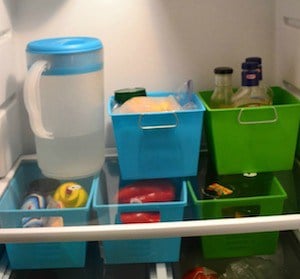 Refrigerator Storage from PBJ Stories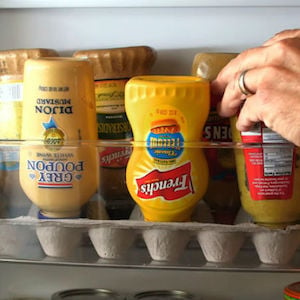 DIY Condiment Bottle Organization from Alton Brown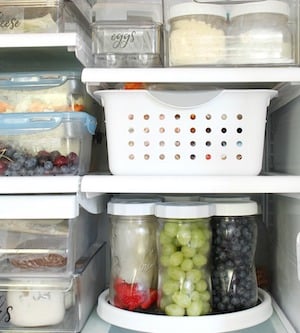 Fridge Organization Using Bins and Mason Jars from Clean and Sensible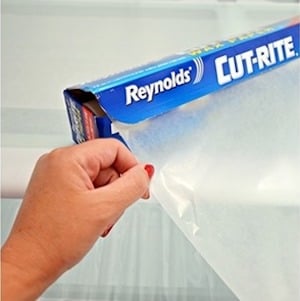 How to Keep Your Fridge Clean Using Wax Paper from 36th Avenue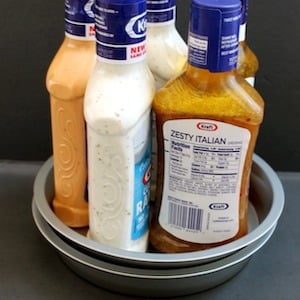 DIY Dollar Store Lazy Susan from The Country Chic Cottage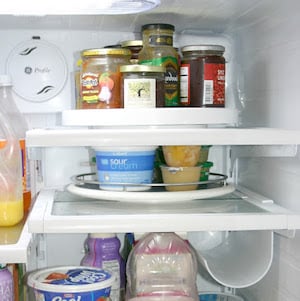 Fridge Organization Using Lazy Susans from A Casarella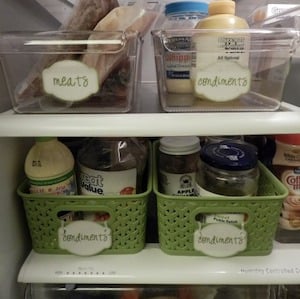 Fridge Organization from Organizing Home Life
MiscellaneousDollar Store Kitchen Organization Ideas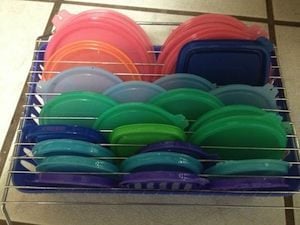 Tupperware Lid Storage
plastic slotted basket + small cooling rack + lids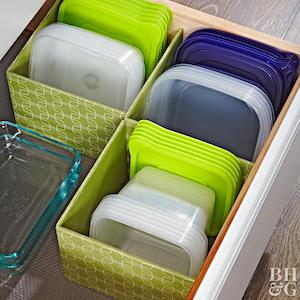 Tupperware Storage from Better Homes and Gardens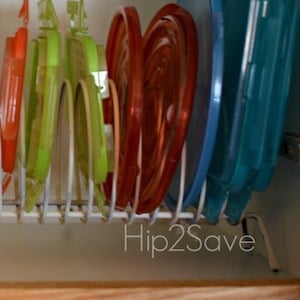 CD Rack Tupperware Lid Storage from Hip 2 Save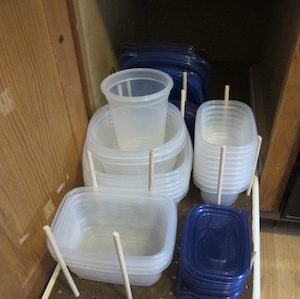 DIY Sliding Kitchen Pegboard Drawer from Merrypad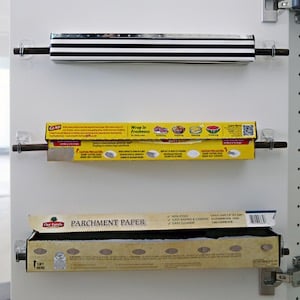 Food Wrap Cabinet Organization from I Heart Organizing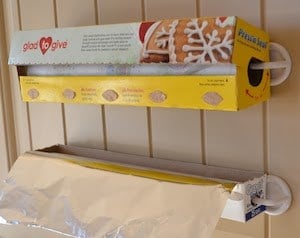 Roll Organizerfrom Ask Anna Mosley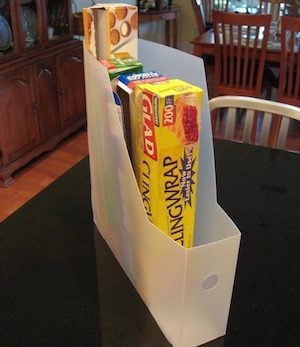 Roll Organizer II (using a magazine holder)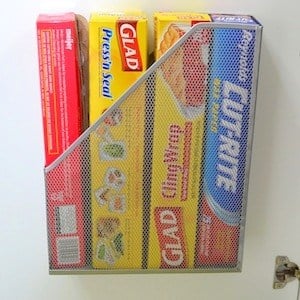 Plastic Wrap Holder (for inside of the cabinet door) from Classy Clutter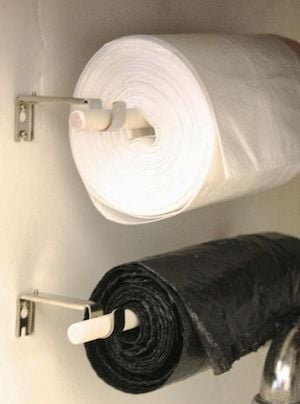 Trash Bags on a Rollfrom Simply Organized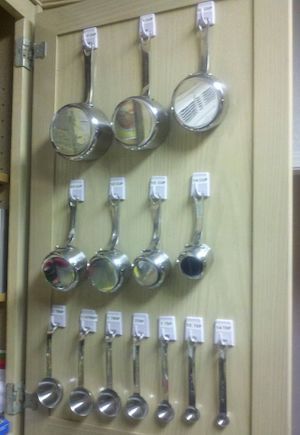 Measuring Spoon and Cup Organizers
measuring spoons + adhesive hooks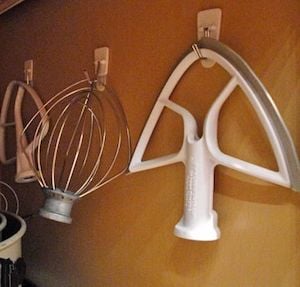 Baking Nook Organization from The Hyper House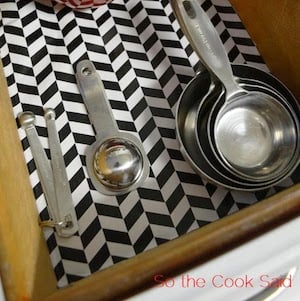 $1 Drawer Liners from Contact Paper from So The Cook Said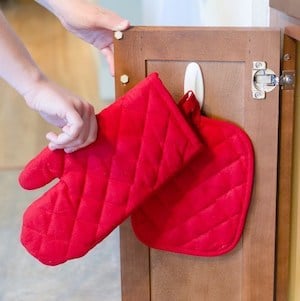 Oven Mitts Storage from Krazy Coupon Lazy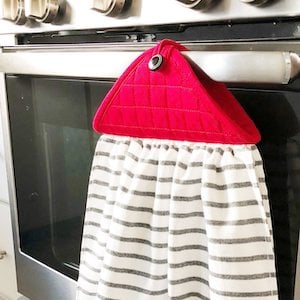 Hanging Kitchen Towel from Polka Dot Chair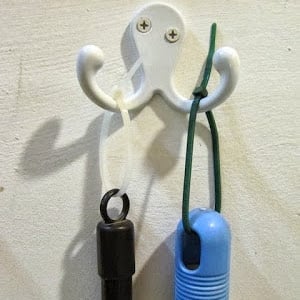 Zip Ties for Brooms and Mops from Sew Many Ways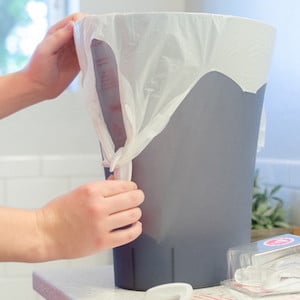 Trash Can Handle Command Hook Hack from Krazy Coupon Lady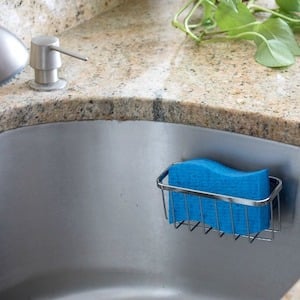 Sponge Holder from Driven by Decor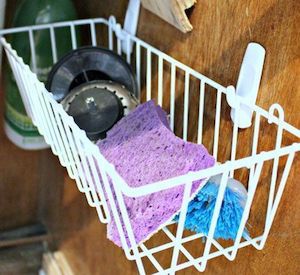 Under the Sink Sponge Holder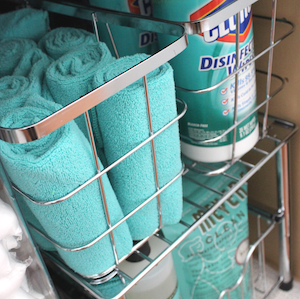 Under the Sink Organization from At Home with Niki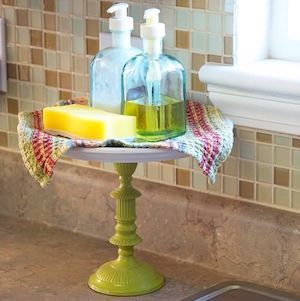 Sink Cleaning Organization
You can DIY it with a $1 candle stick and $1 plate and use E6000 to secure them together.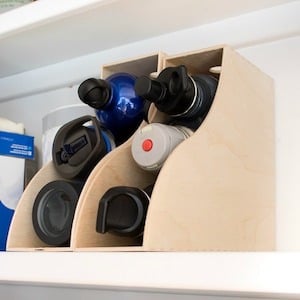 Water Bottle Magazine Rack Organization from Driven by Decor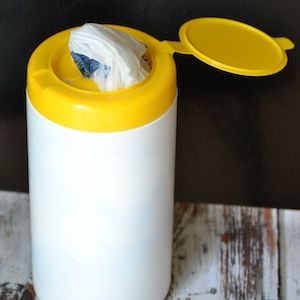 Kitchen Plastic Bag Organization from Glue Sticks and Gumdrops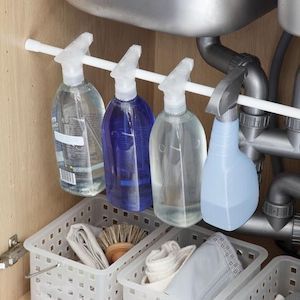 Under the Sink Cleaning Supply Organization from Life Hack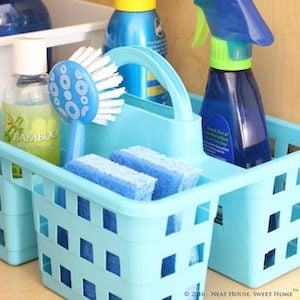 Under the Kitchen Counter $1 Caddy from Neat House Sweet Home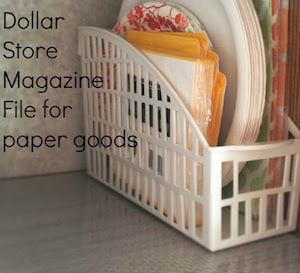 Dollar Store Storage for Paper Goods from Organizing Made Fun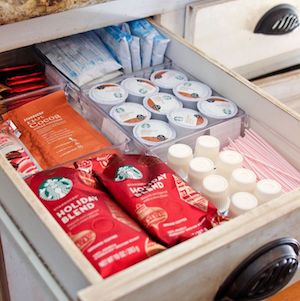 Dollar Store Coffee Station from Unlikely Martha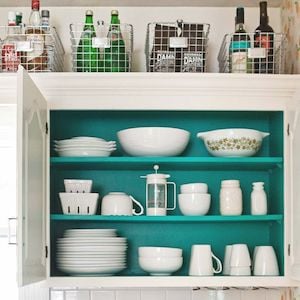 Wire Baskets for Top of Cabinet from A Beautiful Mess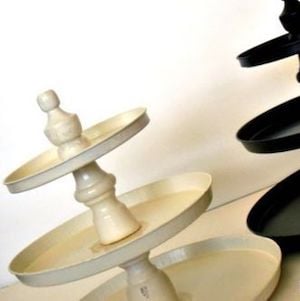 DIY Tiered Tray Storage
stove burner covers, candle stick holders
Great idea for small snacks like protein bars or garlic and baby potatoes, etc.
Food Storage Kitchen Organization Ideas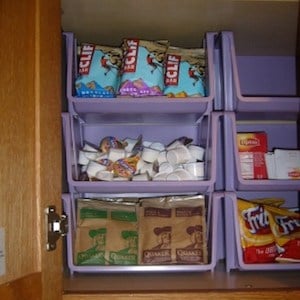 Kitchen Cabinet Organizer from A Proverbs Wife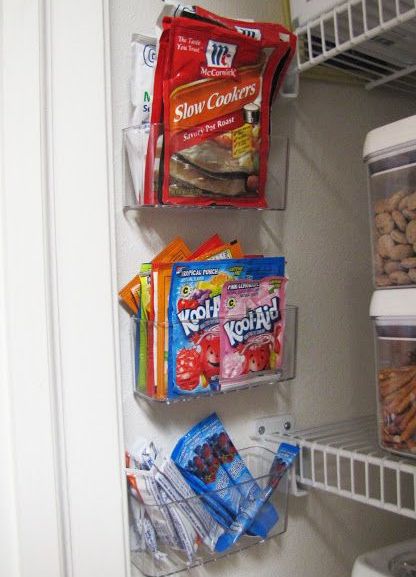 Packet Organizer (using clear plastic organizer trays)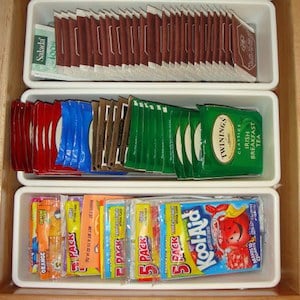 Kitchen Drawer Organizer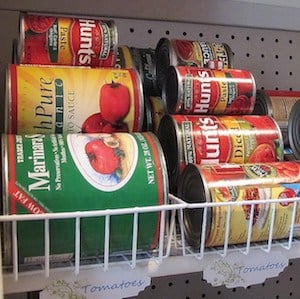 Canned Food Storagefrom My Uncommon Slice of Suburbia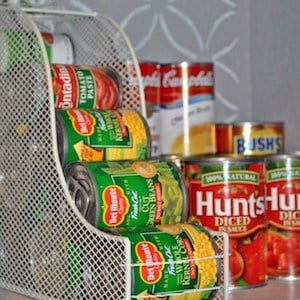 Canned Food Storage (for half sized cans) from PBJ Stories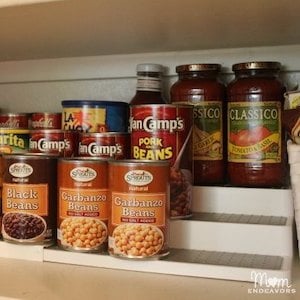 Tiered Shelving for Canned Goods from Mom Endeavors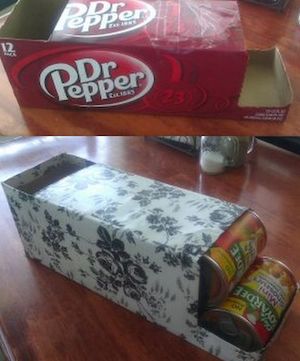 Canned Food Storage Idea
empty 12 pk soda carton + contact paper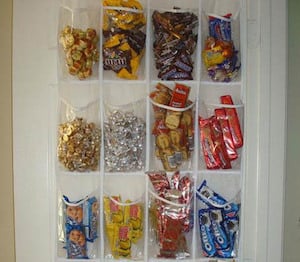 Over the Door Shoe Organizer for Small Snacks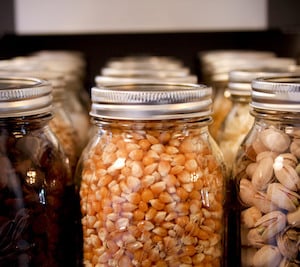 Mason Jar Storage from The Rigneys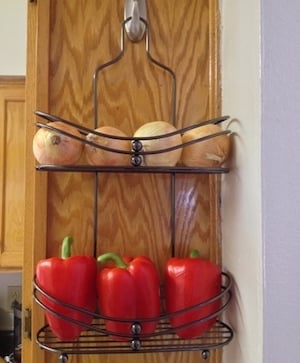 DIY Produce Rack from Domestic Diva Domain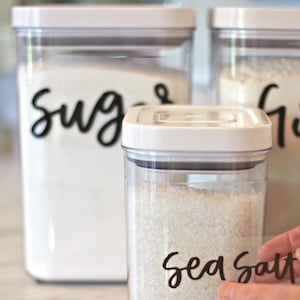 Free Printable Pantry Labels from The Creativity Exchange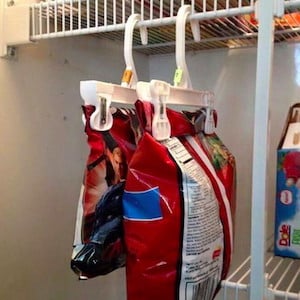 Hanging Snacks in Pantry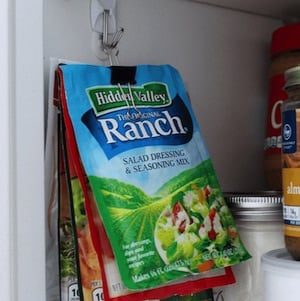 Binder Clip Packet Holder from One Good Thing by Jillee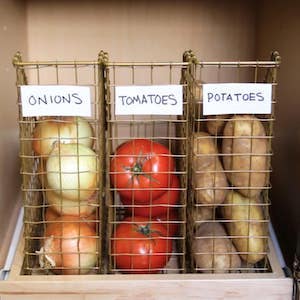 Wire Magazine Holder Produce Storage from Buzzfeed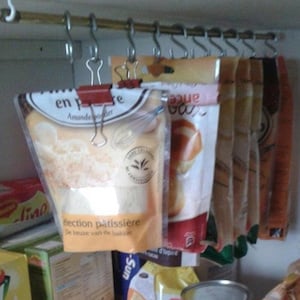 Binder Clip Rack for Packets from Especially Creative Broad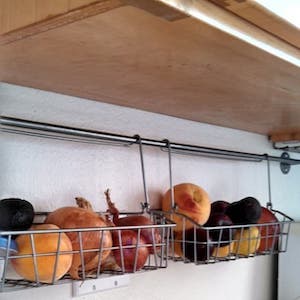 Hanging Produce Rack from The Kitchn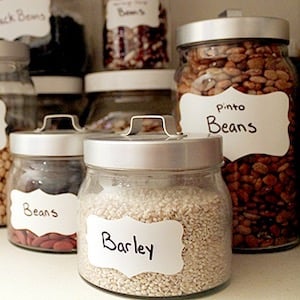 Dollar Storage Food Storage from Creative Green Living
Utensil Kitchen Organization Ideas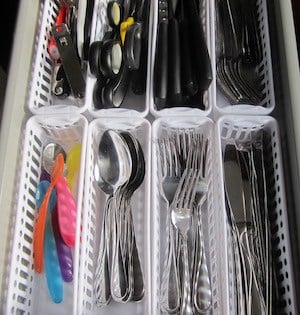 DIY Cutlery Tray
great idea if you have lots of misc. silverware
that wont fit in standard trays or there isnt enough space
All you need is these long plastic baskets (3 for $1)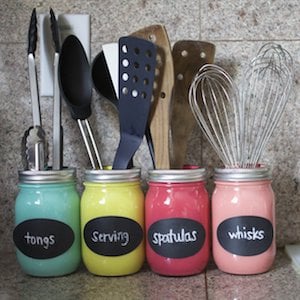 Kitchen Utensil Organizersfrom Popsugar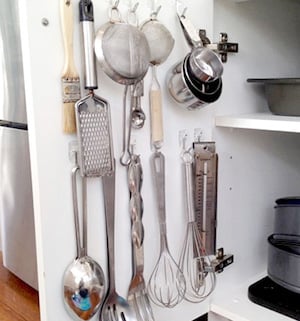 Storage Solutions for Utensils from Tara Dennis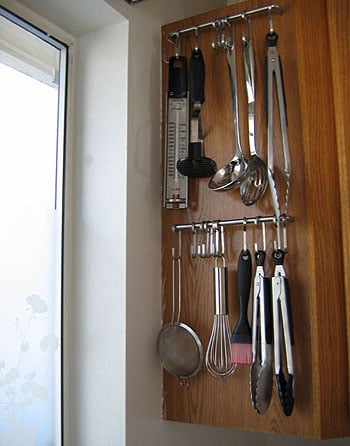 Utensil Storage for Side of Cabinet from Not Martha
You can use tension rods and s hooks found at Dollar General
Kitchen Pantry Organization Ideas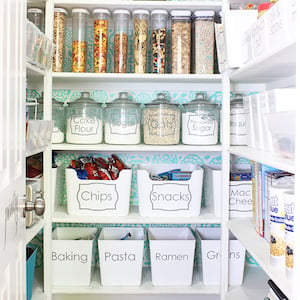 Pantry Organization Makeover from Classy Clutter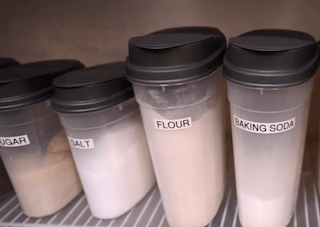 Pantry Dry Goods Organizationfrom Alejandra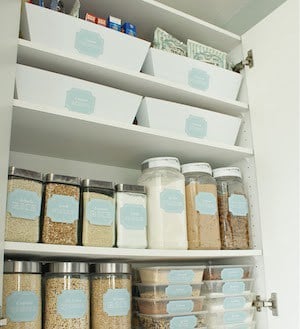 Dollar Store Pantry Makeoverfrom The Social Home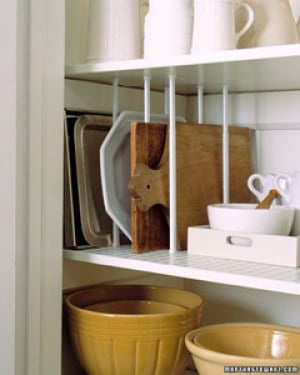 Pantry Organizer(using small tension rods) from Martha Stewart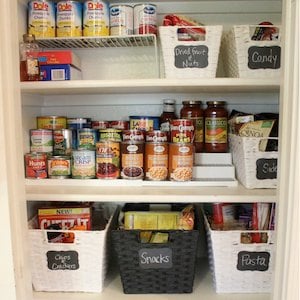 Pantry Organization Makeover from Mom Endeavors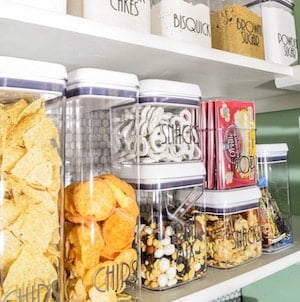 Organized Pantry Reveal from Polished Habitat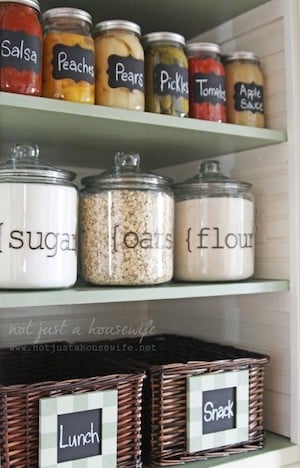 Pantry Makeover from Not Just a Housewife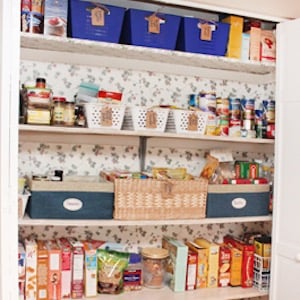 Pantry Makeover Using Dollar Store Bins from How to Nest for Less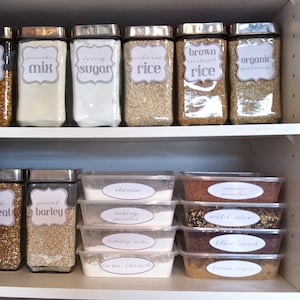 Dollar Store Canister Storage from The Social Home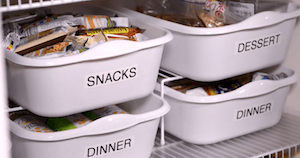 Pantry Organization from Alejandra
Related Posts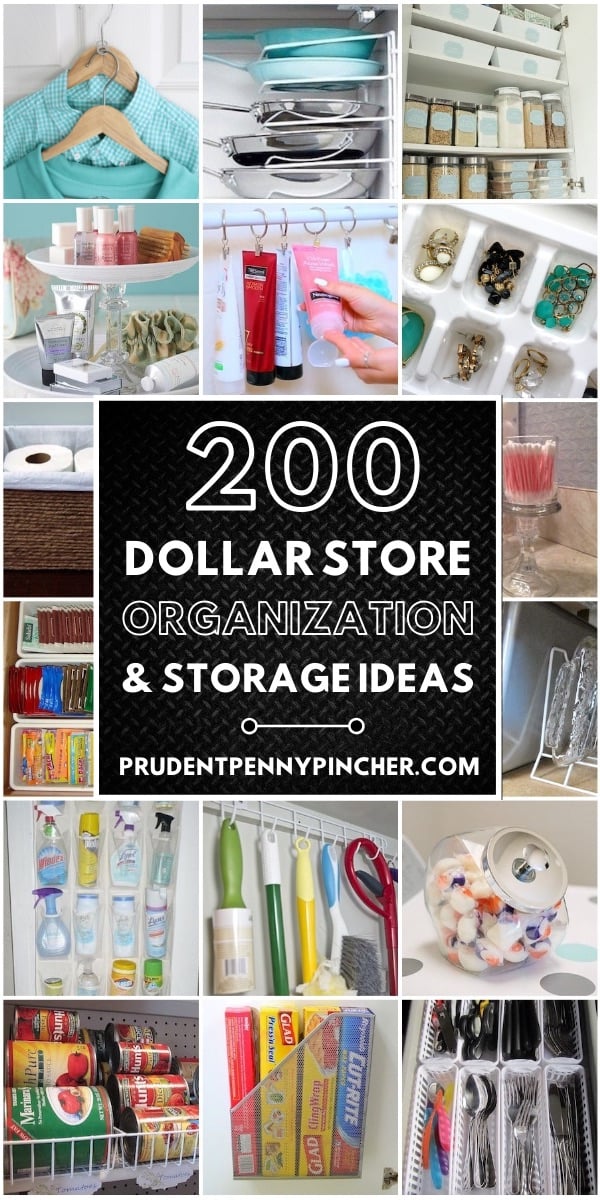 200 Dollar Store Organization Ideas for the Home
The post 100 Dollar Store Kitchen Organization Ideas appeared first on Prudent Penny Pincher.